MRIberian Labs event - program!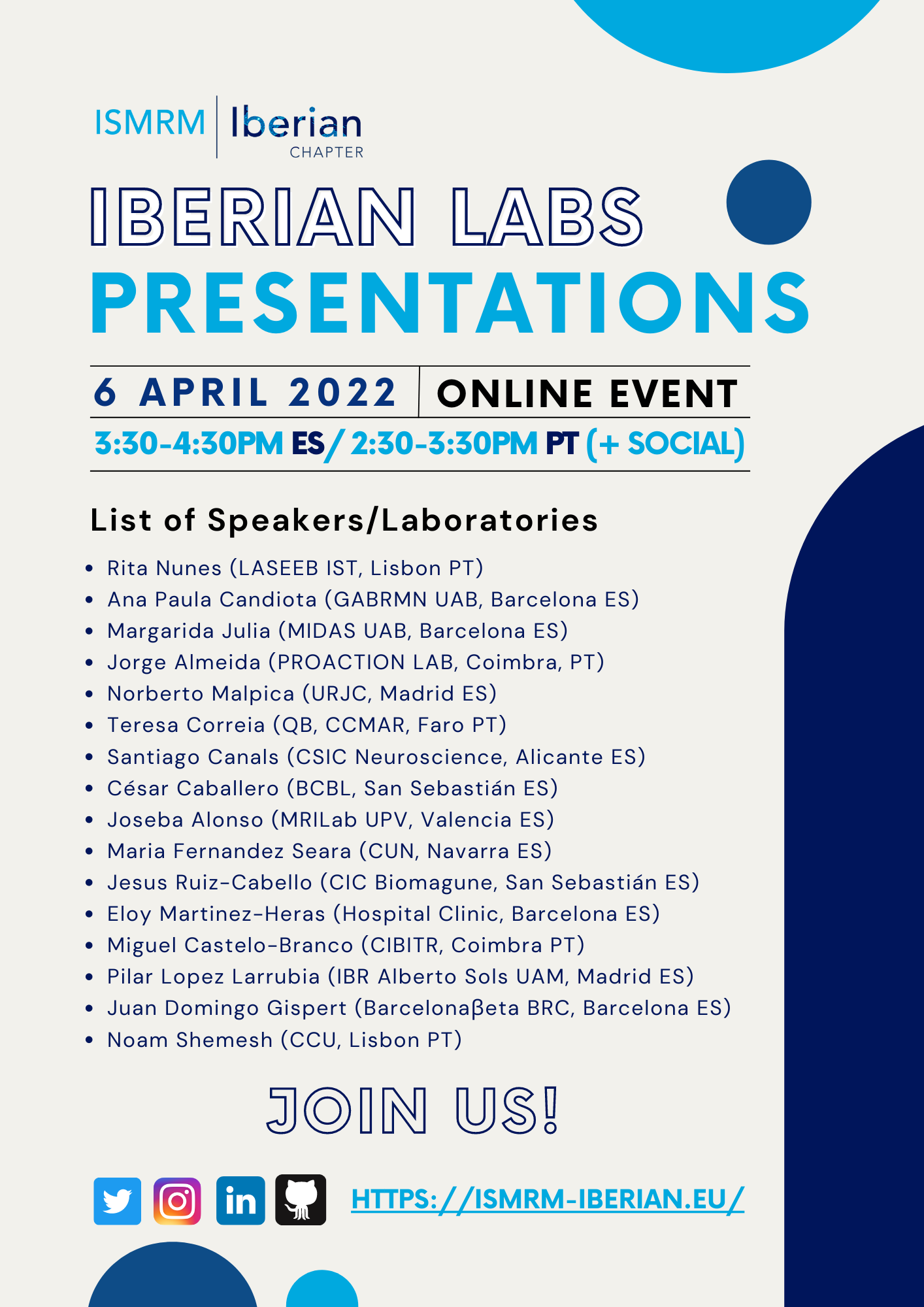 The MRIberian Labs event is here! 🎉
On the 6th of April join us online to learn about the research done in Iberia 🧲 and after go to gather.town for a short gathering 🍹
You don't need to register, just join us on zoom at:
2:30 pm (🇵🇹 time)
3:30 pm (🇪🇸 time)
💻 Zoom link
Password: Lynx
💻 Gather.town link
Password: Ayamonte
Here is the line-up of the event!
See you soon 🥰