ISMRM 2022 - Iberian Abstracts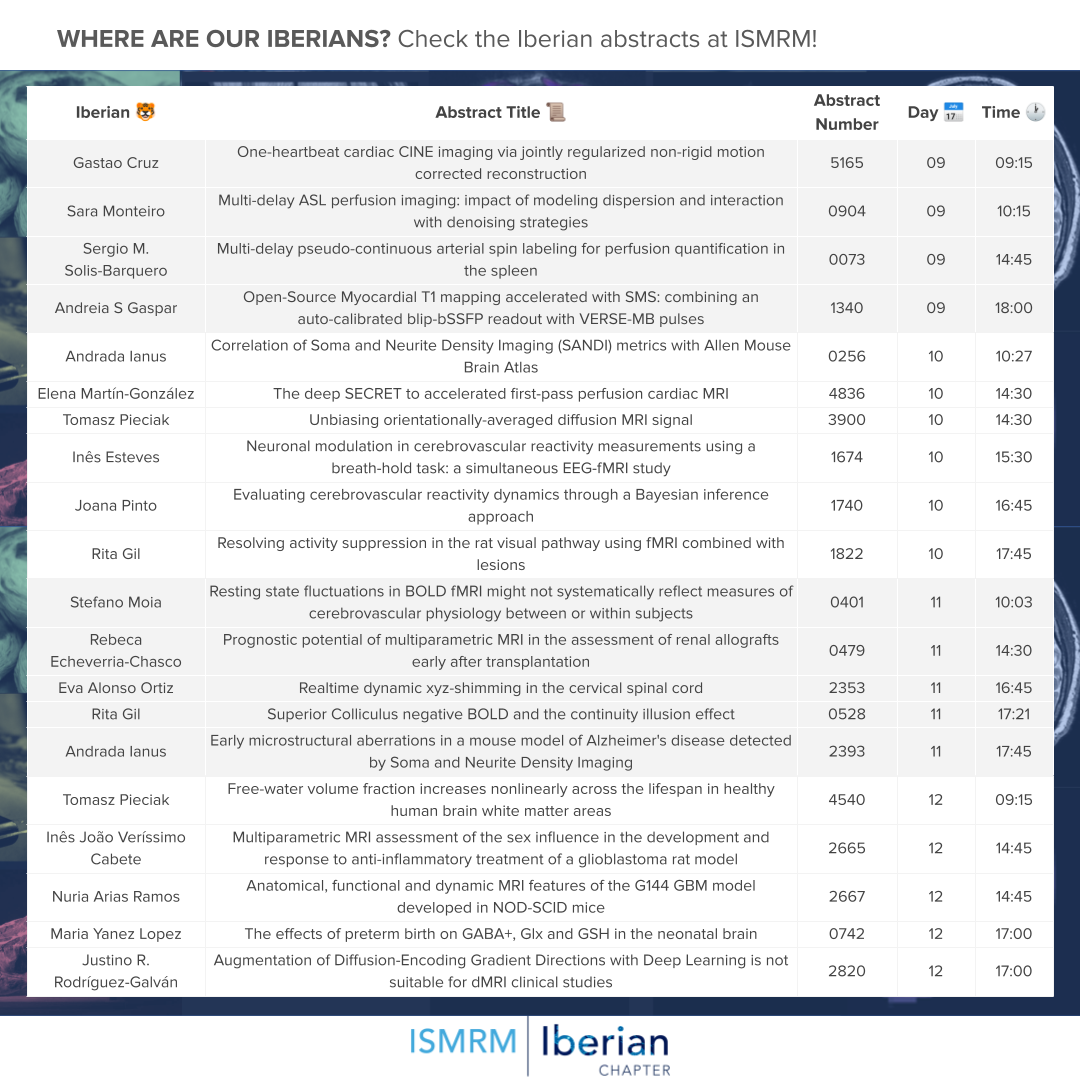 If you are going to ISMRM in London, check the abstracts of your Iberian colleagues!
Tell us you're an Iberian without telling us you're an Iberian game 🕹️😂:
Take a photo 🤳 at each abstract place and send it to us.
You can get a mug if you go to them all!